This is a special Signed Edition, and has very limited quantity available
A Wild & True Relation Signed Edition
Format:Hardback
Publisher:Little, Brown Book Group
Published:2nd Feb '23
£18.99
Available to order, but very limited on stock - if we have issues obtaining a copy, we will let you know.
This hardback is available in another edition too: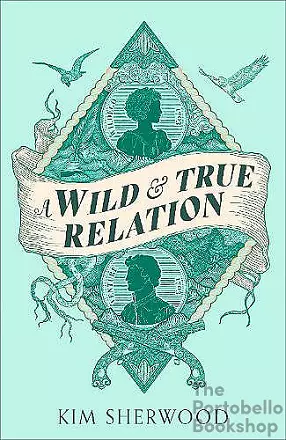 'This book is a rarity - a novel as remarkable for the vigour of the storytelling as for its literary ambition. Kim Sherwood is a writer of capacity, potency and sophistication' HILARY MANTEL'I loved this tremendous book and devoured it in two days. Vividly imagined, relentlessly entertaining, rich and resonant in scope and context, it's both a thrilling adventure and a vital witness to women's voices' EMMA STONEX, author of The LamplightersA Wild & True Relation opens during the Great Storm of 1703, as smuggler Tom West confronts his lover Grace for betraying him to the Revenue. Leaving Grace's cottage in flames, he takes her orphaned daughter Molly on board ship disguised as a boy to join his crew. But Molly, or Orlando as she must call herself, will grow up to outshine all the men of Tom's company and seek revenge - and a legacy - all of her own. Woven into Molly's story are the writers - from Celia Fiennes to Hester Thrale to George Eliot - who are transfixed by her myth and who, over three centuries, come together to solve the mystery of her life. With extraordinary verve and chutzpah, Sherwood remakes the eighteenth-century Heroical novel and challenges women's writing and women's roles throughout history.
ISBN: 9780349015361-1
Dimensions: 22mm x 156mm x 240mm
Weight: 410g