This is a special Signed & Dedicated Edition, and has very limited quantity available
Tremor Signed & Dedicated Edition
Format:Hardback
Publisher:Faber & Faber
Published:19th Oct '23
£18.99
Only available to order until 19th October 2023, and will dispatch around :dispatched.
This hardback is available in another edition too: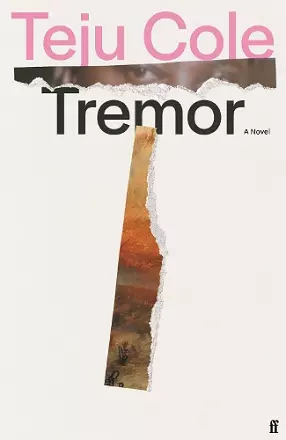 The new novel from the author of the celebrated Open City - a powerful and masterful exploration of what makes a meaningful life in a world of violence and wonder.
This is narration with all its senses alert, a surprising and deeply essential work from a beacon of contemporary literature.

Praise for Open City:

'Open City is not a loud novel, nor a thriller, nor a nail-biter.
Life is hopeless but it is not serious. We have to have danced while we could and, later, to have danced again in the telling.

Tunde, the man at the centre of this novel, reflects on the places and times of his life, from his West African upbringing to his current work as a teacher of photography on a renowned New England campus. He is a reader, a listener, and a traveller drawn to many different kinds of stories: from history and the epic; of friends, family, and strangers; those found in books and films. One man's personal lens refracts entire worlds, and back again.

A weekend spent shopping for antiques is shadowed by the colonial atrocities that occurred on that land. A walk at dusk is interrupted by casual racism. A loving marriage is riven by mysterious tensions. And a remarkable cascade of voices speak out from a pulsing metropolis.

Tremor is a startling work of realism and invention that examines the passage of time and how we mark it. It is a reckoning with human survival amidst "history's own brutality, which refuses symmetries and seldom consoles" - but it is also a testament to the possibility of joy. This is narration with all its senses alert, a surprising and deeply essential work from a beacon of contemporary literature.

Praise for Open City:

'Open City is not a loud novel, nor a thriller, nor a nail-biter. What it is is a gorgeous, crystalline, and cumulative investigation of memory, identity, and erasure. It gathers its power inexorably, page by page, and ultimately reveals itself as nothing less than a searing tour de force. Teju Cole might just be a W. G. Sebald for the twenty-first century.'
Anthony Doerr, Pulitzer Prize-winning author of All the Light We Cannot See

'Beautiful, subtle, and finally, original...'
James Wood, The New Yorker
ISBN: 9780571283354-S
Dimensions: 216mm x 135mm x 10mm
Weight: unknown
256 pages