This is a special Signed Edition, and has very limited quantity available
Mythos Illustrated Signed Edition
Format:Hardback
Publisher:Penguin Books Ltd
Published:19th Oct '23
£35.00
This title is due to be published on 19th October, and will be despatched as soon as possible.
This hardback is available in another edition too: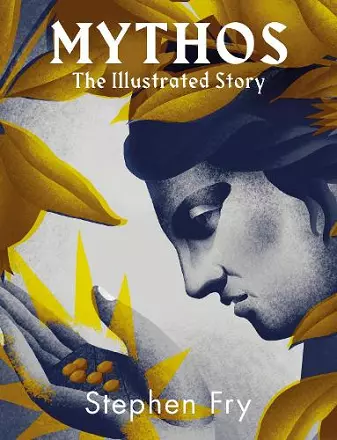 Pre-order Mythos Illustrated.

No one loves and quarrels, desires and deceives as boldly or brilliantly as Greek gods and goddesses.

In Stephen Fry's vivid retelling, we gaze in wonder as wise Athena is born from the cracking open of the great head of Zeus and follow doomed Persephone into the dark and lonely realm of the Underworld. We shiver in fear when Pandora opens her jar of evil torments and watch with joy as the legendary love affair between Eros and Psyche unfolds.

Mythos Illustrated captures these extraordinary myths for our modern age in stunning colour - in all their dazzling and deeply human relevance.
ISBN: 9781405955102-S
Dimensions: 252mm x 192mm x 30mm
Weight: 1200g
464 pages