The Berlin Shadow
Format:Hardback
Publisher:Simon & Schuster Ltd
Published:6th Aug '20
£16.99
Available to order, but very limited on stock - if we have issues obtaining a copy, we will let you know.
This hardback is available in another edition too: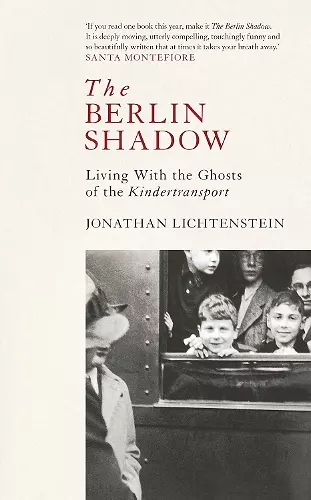 A formally audacious and deeply moving memoir in three timeframes that confronts the defining trauma of the twentieth century, and its effects on a father and son.
In 1939, Jonathan Lichtenstein's father Hans escaped Nazi-occupied Berlin as a child refugee on the Kindertransport. Almost every member of his family died after Kristallnacht, and, arriving in England to make his way in the world alone, Hans turned his back on his German Jewish culture.
Growing up in post-war rural Wales where the conflict was never spoken of, Jonathan and his siblings were at a loss to understand their father's relentless drive and sometimes eccentric behaviour. As Hans enters old age, he and Jonathan set out to retrace his journey back to Berlin. Published to coincide with the eightieth anniversary, this is a highly compelling account of a father and son's attempt to emerge from the shadows of history.

For readers who enjoyed East West Street, The Berlin Shadow is a beautiful memoir about time, trauma and family. 

Praise for Jonathan Lichtenstein's work:

'The writing is keenly observed and emotionally resonant. . . an impressive achievement given the breadth of its reach, from Berlin in the 1930s to Bethlehem today' New York Times on Memory
 
ISBN: 9781471167270
Dimensions: 216mm x 135mm x 23mm
Weight: unknown
320 pages