The White Cockade
Historical Tales of the Jacobites
Format: Paperback
Publisher: Birlinn General
Published: 2nd Jul '20
£8.99
Available to order, but very limited on stock. If we have issues obtaining a copy, we will let you know..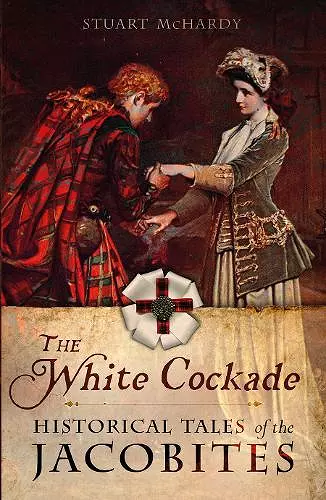 An essential read for fans of Outlander
During the first half of the eighteenth century, Bonnie Prince Charlie and his diehard supporters – the Jacobites – almost changed the course of British history. Their attempts to drive out the house of Hanover and restore the Stuarts to the British throne is one of the great epics of history.
In this book, acclaimed storyteller Stuart McHardy retells over forty Jacobite stories which date back to the time of the prince himself and his bitter defeat at the Battle of Culloden. Featuring the exploits of real people and actual events, and including tales of love, loyalty, bravery and treachery, The White Cockade opens a window into a remarkable world and features a huge cast of colourful characters.
ISBN: 9781780276953
Dimensions: 196mm x 128mm x 26mm
Weight: 235g
272 pages