The New Road
Format: Paperback
Publisher: Birlinn General
Published: 1st Jun '23
£9.99
This title is due to be published on 1st June, and will be despatched as soon as possible..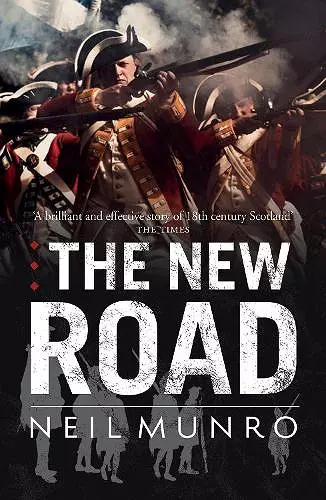 First published in 1914 and praised by John Buchan as 'one of the finest romances of our time', The New Road is a classic suspense thriller. The new road of the title refers to the military road which General Wade carved into the Highlands to destroy the clans, and it is along this road that events unfold.
It is 1773, thirty years after the Jacobite rebellion and the time of the Highland Clearances. When two adventurers, Ninian Campbell and Aeneas MacMaster, travel north on a clandestine mission to investigate rumours of a planned uprising, they find themselves pursued by mysterious enemies and drawn into a web of intrigue and corruption.
The New Road was Neil Munro's last and most accomplished novel.
ISBN: 9781846975363
Dimensions: unknown
Weight: unknown
352 pages