BBC Proms 2023
Format:Paperback
Publisher:Bloomsbury Publishing PLC
Published:20th Apr '23
£8.99
Available for immediate dispatch.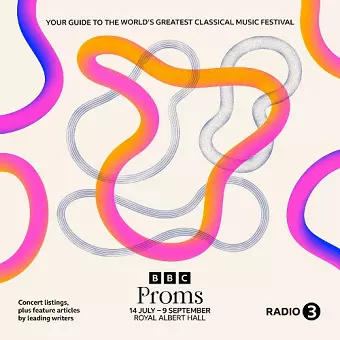 The BBC Proms Guide is the official companion to the world's greatest classical music festival.
The BBC Proms is the world's biggest and longest-running classical music festival and one of the jewels in the crown for the BBC. Held every summer at the Royal Albert Hall in London, it is one of the strongest brand names in the music world and attracts a glittering array of artists and orchestras from the UK and around the world. Whether you're a first-time visitor or an experienced Prommer, watching at home or listening on radio or online, the BBC Proms Guide is an excellent companion to the festival, which you can treasure and return to in years to come. Filled with concert listings and articles by leading writers, the BBC Proms Guide offers an insight into the performers and repertoire, as well as thought-provoking opinion pieces about music, musicians and music-making. The contents for 2023 include a specially commissioned short story by Man Booker Prize-nominated author Madeleine Thien; an exploration of the mysterious art of conducting; and an investigation of the connections between music and the human body and spirit – including a 'mental health' Proms playlist. We celebrate the unashamedly Romantic and nostalgically bittersweet music of Sergey Rachmaninov, 150 years after his death; we throw the spotlight on Samuel Coleridge-Taylor and Dora Pejacevic, Croatia's first major woman composer; and we delve into the sonic space dust of experimental legend György Ligeti, whose music Stanley Kubrick used to other-worldly effect in 2001: A Space Odyssey, The Shining and Eyes Wide Shut. Plus, hear from an array of Proms artists in our series of Spotlight interviews.
ISBN: 9781912114146
Dimensions: unknown
Weight: unknown
164 pages