This is a special Signed Edition, and has very limited quantity available
This Is My Body, Given For You Signed Edition
Format:Paperback
Publisher:Haunt Publishing
Published:11th May '23
£9.99
Available to order, but very limited on stock - if we have issues obtaining a copy, we will let you know.
This paperback is available in another edition too: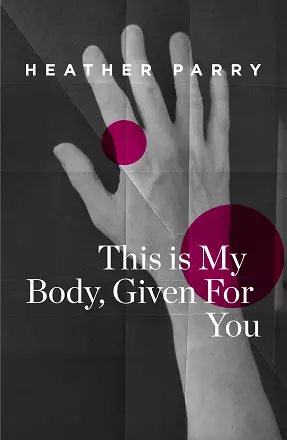 Heather Parry will be visiting the bookshop to sign copies of This is My Body, Given For You shortly before our event on May 16th. Books will be sent out or made available for collection in the days following the event. Don't miss out on a signed & dedicated copy!
A girl suffering a bizarre menstrual aberration is exploited by those around her, including her father. A boy expresses his love for a nonhuby making himself animalistic. A girl abandoned by her community discovers the possibility of transmutation through cannibalism. A man struggles with his wife's choices around her existence, and considers whether he should leave her alone in her semi- oblivion, or join her.
In This Is My Body, Given For You, Heather Parry places in our hands fifteen stories in which the body is something that can be changed, altered, and escaped from. With dripping blood, bruised tentacles, and seamed skin, Heather Parry's debut short story collection will consume you.
ISBN: 9781915691040-S
Dimensions: 200mm x 130mm x 29mm
Weight: 239g