Harry Styles
The Making of a Modern Man
Format:Paperback
Publisher:HarperCollins Publishers
Published:9th Jun '22
£9.99
Available for immediate dispatch.
This paperback is available in another edition too: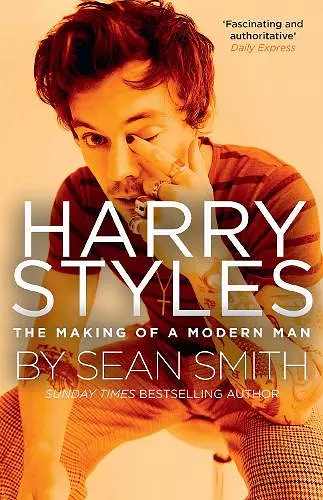 'Fascinating and authoritative' The Daily Express
Sunday Times bestselling author Sean Smith tells the extraordinary story of a modern cultural icon: Harry Styles.
Harry Styles has grown up. The One Direction boy-band member so loved by millions has become a truly global superstar and genuine icon of our times.
In this captivating biography for fans from day one as well as a whole new generation, bestselling author Sean Smith follows the journey of a thoroughly modern man with boundless charisma, who represents a better world devoid of prejudice.
At 16, Harry's life changed forever when he left his home in rural Cheshire to appear on The X Factor – and never went back. Harry Styles: The Making of a Modern Man paints a picture of a man who at times remains an enigma, while embracing the world he cares about – his family, his friends and lovers, his music, acting and the world of fashion.
Harry is the only British male artist to have his first two albums debut at number one in the US; his movie career is flourishing with starring roles in Don't Worry Darling and My Policeman, and he is the first man to appear solo on the cover of Vogue. A champion of gender-fluid fashion, he has proved himself to be an inspiring role model in a world where toxic masculinity has no place.
In troubling and uncertain times, Harry Styles lives by his own mantra, which would benefit us all – 'Treat People with Kindness'.
ISBN: 9780008359560
Dimensions: 198mm x 129mm x 19mm
Weight: 230g
304 pages