David Copperfield
Format:Paperback
Publisher:Penguin Random House Children's UK
Published:4th Oct '12
£7.99
Available for immediate dispatch.
This paperback is available in another edition too: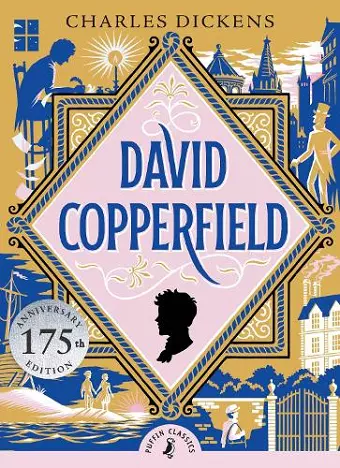 Young David Copperfield is sent away by his cruel stepfather, Mr Murdstone, to a boarding school in London, but when his circumstances suddenly change David is forced to work from morning to night in Murdstone's factory.

Among the memorable cast of characters the author encounters along the way are his brutal stepfather, Mr Murdstone; bubbly Nurse Peggotty; but unworthy schoolmate Steerforth, his eccentric aunt, Betsy Trotwood, the scheming clerk Uriah Heep, the enchanting Dora and the magnificent Mr Macawber - a character much like Dickens' own father.
Charles Dickens' personal favourite, David Copperfield is full of tragedy and comedy in equal measure and remains one of the most enduring and popular of Dickens' novels. Abridged for Puffin Classics.

Based in part on the author's own life, David Copperfield is the epic story of a young man's journey of self-discovery - from an unhappy and impoverished childhood to his vocation as a successful novelist. Among the memorable cast of characters he encounters along the way are his brutal stepfather, Mr Murdstone; bubbly Nurse Peggotty; his brilliant, but unworthy schoolmate Steerforth, his eccentric aunt, Betsy Trotwood, the scheming clerk Uriah Heep, the enchanting Dora and the magnificent Mr Macawber - a character much like Dickens' own father.

Also in Puffin Classics:
Great Expectations [abridged]
A Tale of Two Cities [abridged]
A Christmas Carol [unabridged]
Oliver Twist [unabridged]
ISBN: 9780141343822
Dimensions: 178mm x 129mm x 18mm
Weight: 191g
304 pages