The Penguin Classics Book
Format: Hardback
Publisher: Penguin Books Ltd
Published: 1st Nov '18
£30.00
Available, normally delivered within 3-6 days.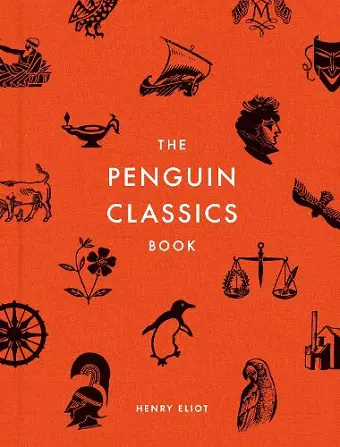 A complete and wondrous guide to all of the Penguin Classics, from the Creative Editor of the series.
**Shortlisted for Waterstones Book of the Year**

The Penguin Classics Book is a reader's companion to the largest library of classic literature in the world.

Spanning 4,000 years from the legends of Ancient Mesopotamia to the poetry of the First World War, with Greek tragedies, Icelandic sagas, Japanese epics and much more in between, it encompasses 500 authors and 1,200 books, bringing these to life with lively descriptions, literary connections and beautiful cover designs.
Beautifully designed and lovingly compiled * The Spectator *
Smartly illustrated with original cover artwork-ideal for glancing over dearly loved literary companions, as well as for discovering gaps to fill . . . This is a fascinating survey of how our nation's literary tastes have altered over the years and makes us wonder anew at what constitutes a 'classic'. -- Emily Rhodes * Country Life *
The perfect gift for bibliophiles * The Arts Society UK *
I can't imagine a better or more beautifully presented reference for a book-lover -- Waterstones.com review
ISBN: 9780241320853
Dimensions: 254mm x 200mm x 43mm
Weight: 1578g
480 pages