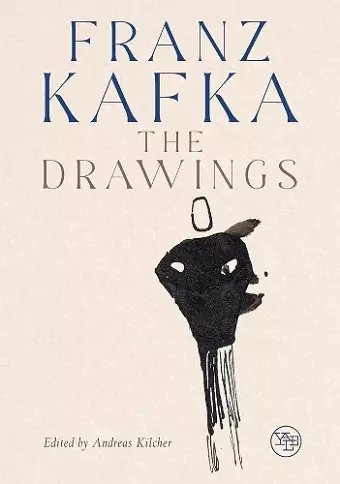 The first book to publish the entirety of Franz Kafka's graphic output, including more than 100 newly discovered drawings
 
"The figures he drew stand alone as stories in themselves."—Lauren Christensen, New York Times Book Review
 
"A sensational new book [that] reveals these hitherto hidden artworks for the first time. . . . This valuable volume allows us to see how, for Kafka, word and image walk arm in arm."—Benjamin Balint, Jewish Review of Books
 
The year 2019 brought a sensational discovery: hundreds of drawings by the writer Franz Kafka (1883–1924) were found in a private collection that for decades had been kept under lock and key. Until now, only a few of Kafka's drawings were widely known. Although Kafka is renowned for his written work, his drawings are evidence of what his literary executor Max Brod termed his "double talent." Irresistible and full of fascinating figures, shifting from the realistic to the fantastic, the grotesque, the uncanny, and the carnivalesque, they illuminate a previously unknown side of the quintessential modernist author.
 
Kafka's drawings span his full career, but he drew most intensively in his university years, between 1901 and 1907. An entire booklet of drawings from this period is among the many new discoveries, along with dozens of loose sheets. Published for the first time in English, these newly available materials are collected with his known works in a complete catalogue raisonné of more than 240 illustrations, reproduced in full color. Essays by Andreas Kilcher and Judith Butler provide essential background for this lavish volume, interpreting the drawings in their own right while also reconciling their place in Kafka's larger oeuvre.
"Franz Kafka's drawings are neither 'scribblings' (as he called them) nor illustrations meant as mere accompaniments to text. . . . Kafka saw pictures and words as not complementary but independent, even irresolvable. The figures he drew stand alone as stories in themselves."—Lauren Christensen, New York Times Book Review

"[Kafka] was serious about the visual as well as the verbal. . . . His figures are grotesques, sometimes comical, sometimes cruel, their bodies, often drawn in dark black ink, like Rorschach blots come to life."—Max Norman, Wall Street Journal

"The more you move through this book, the more drawing and writing seem to exist for Kafka on a single and intricate plane, and it begins to change all the usual perspectives."—Adam Thirlwell, Times Literary Supplement

"Exquisitely produced. . . . In these drawings we see Kafka, unshackled from the cognitive cage of verbal meaning, remembering how to play. . . . Kilcher's discussion of the influence on Kafka of Asian art . . . is especially interesting."—George Prochnik, Literary Review

"Until the legal resolution of their ownership in 2019, very few [of Kafka's drawings] were seen by the public. Now Yale has revealed them all, publishing the complete catalogue raisonné."—David Hayden, RA

"A sumptuous volume. . . . As windows into Kafka's elusive, elliptical imagination [his drawings] are fascinating."—Robert Douglas-Fairhurst, Apollo

"Fascinating and question-begging. These are wild and impromptu drawings, off the cuff, many of them in pencil. . . . What we had not expected were such bolts of fiery humour. Kafka was not always in the grip of pained self-haunting, it seems. And especially not when very young, as we see him here."—Michael Glover, The Tablet, "Best New Art Books"


"The uncanny animatedness, that which strikes us in Kafka's prose even before we are enraptured by its depths, lives everywhere in the evidence of his hand. It lives in his cursive script, in these faces and bodies and windswept horses, in these self-portraits we encounter having somehow always known he was there, staring into us, waiting to be seen."—Jonathan Lethem, author of The Fortress of Solitude

"An important and original book. Informative and perceptive, it illuminates a side of Kafka that has hitherto scarcely been known."—Ritchie Robertson, author of Kafka: A Very Short Introduction

"Kafka, this absorbing book shows, was both artist and art-lover: inspired by Asian art, he explored line in defiance of gravity, drawing as a counterpoint to script. An intriguing volume, with Butler's essay as the highlight."—Katie Trumpener, Yale University


ISBN: 9780300260663
Dimensions: unknown
Weight: unknown
368 pages