The Little Book of Practical Magic
Format:Hardback
Publisher:Little, Brown Book Group
Published:27th Sep '18
£9.99
Available to order, but very limited on stock - if we have issues obtaining a copy, we will let you know.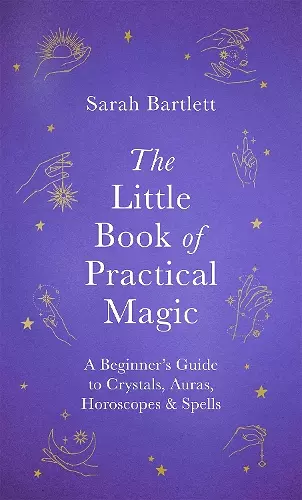 The ultimate beginner's guide to practicing modern-day healing magic
This enchanting little book is for the 'occult curious'. For anyone interested in crystals - because they are pretty or just might calm the spirit. Discover not only the secrets of crystals, herbs, chakras, fortune telling and psychic power, but also how to work with them for personal success, love and wellbeing.

You don't have to believe in magic to read this book - magic is simply about making wondrous and good things happen. With this practical guide, you can quickly learn to make magic in your life, and enhance your own intuitive and healing powers.
ISBN: 9780349419411
Dimensions: 188mm x 179mm x 24mm
Weight: 254g
272 pages