indiom
Format:Hardback
Publisher:Faber & Faber
Published:7th Sep '23
£14.99
Available for immediate dispatch.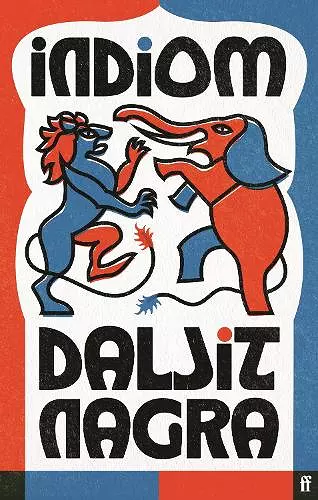 This East-meets-West hybrid work combines playful cavort with serious comment.
A cast of 'Indic-heritage poets' meets to perform poems and discuss the future of poetry. indiom engages eclectic, often Rabelaisian styles on subjects as various as the Indian poet Nissim Ezekiel, Shakespearean comedy, Under Milk Wood, The Simpsons and Newcastle United.

Daljit Nagra's mock epic scrutinises the legacies of Empire and issues such as power and status, casteism and colourism, mimicry and mockery. What is Britishness now? How can humour help us survive hardship? The result is a capacious 'talkie'/poem/play of resistance and redress whose ludic structures defy boundaries: a story of intertextual and misplaced identities, gods and miracles, celluloid tragedy and blushing romantic desire amid an awkwardly rolling cricket ball and rioting poodles.
ISBN: 9780571372256
Dimensions: 197mm x 130mm x 6mm
Weight: 340g
178 pages