This is a special Signed & Dedicated Exclusive Edition, and has very limited quantity available
The Portobello Bookshop Exclusive Edition: Shy Signed & Dedicated Exclusive Edition
Format: Hardback
Publisher: Faber & Faber
Published: 6th Apr '23
£12.99
This title is due to be published on 6th April, and will be despatched as soon as possible..
This hardback is available in another edition too:
We're hosting an event related to this title! Find out more below: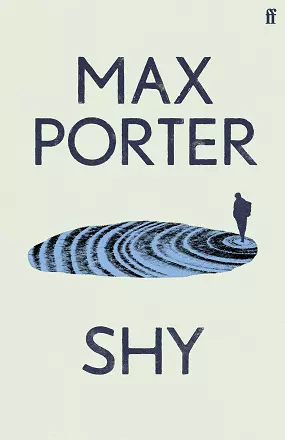 Max Porter will be visiting the bookshop to sign copies of our exclusive edition of Shy towards the beginning of April. Books will be sent out or made available for collection in the days following. Don't miss out on a signed & dedicated copy!
This is the story of a few strange hours in the life of a troubled teenage boy. You mustn't do that to yourself Shy. You mustn't hurt yourself like that. He is wandering into the night listening to the voices in his head: his teachers, his parents, the people he has hurt and the people who are trying to love him. Got your special meds, nutcase? He is escaping Last Chance, a home for 'very disturbed young men', and walking into the haunted space between his night terrors, his past and the heavy question of his future.
ISBN: 9780571377305-SED
Dimensions: unknown
Weight: unknown
128 pages