Jamie's Food Tube: The BBQ Book
Format:Paperback
Publisher:Penguin Books Ltd
Published:5th Jun '14
£9.99
Available to order, but very limited on stock - if we have issues obtaining a copy, we will let you know.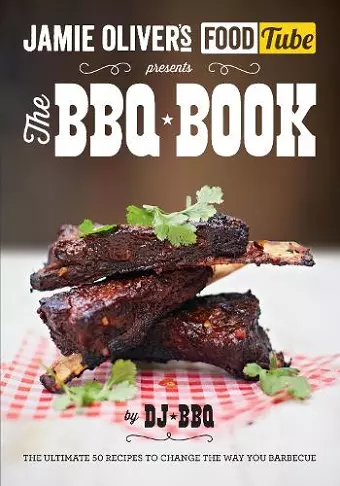 Offers a collection of exciting barbeque recipes will transform your barbeque from entertaining to catertaining. This book includes Cherry-wood smoked chicken, Bodacious burgers and Classic Texan brisket, as well as Candied pork tenderloin, Kick-ass fish tacos and Grilled tomato slabs.
Hone your grill skills for the barbecue season with Jamie Oliver's ultimate guide from his Food Tube channel and barbecue expert, DJ BBQ

'With the recipes in this book, your barbecue will never be the same again' Jamie Oliver

This is the short and sweet cookbook that's to the point and super indulgent: containing 50 of the very best recipes that you'll reach for every time you barbecue.

From meat to fish, veg to sides, Jamie will also equip you with a whole load of useful tips and cooking techniques that will appeal to outdoor cooks everywhere - whether you're already an expert or just starting out.

DJ BBQ's smokin' hot recipes include:
- CHERRY-WOOD smoked chicken
- SCALLOPS with CHILLI GARLIC BUTTER
- BODACIOUS BURGERS
- Classic TEXAS BRISKET
- Mouth-watering PULLED PORK
- Kick-ass FISH TACOS and GRILLED TOMATO SLABS

Learn how to transform your barbecue with all the heat of The BBQ Book, and throw together a feast that will tempt everyone back for seconds.

Discover more from Jamie's Food Tube series, including The Cake Book, The Pasta Book and The Family Cookbook.
ISBN: 9780718179182
Dimensions: 209mm x 146mm x 8mm
Weight: 281g
128 pages