Lazybones
Format:Paperback
Publisher:Little, Brown Book Group
Published:1st Mar '12
£9.99
Available for immediate dispatch.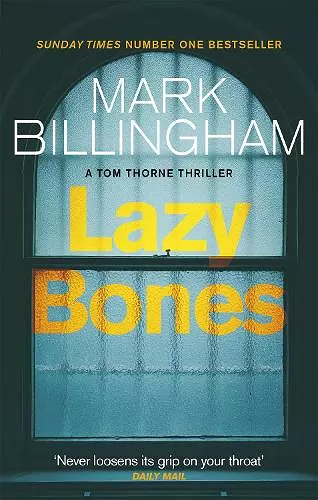 Winner of the Theakston's Old Peculier Award for Crime Novel of the Year
A MONSTER MURDERED It's only ten days since Douglas Remfry's release from prison, having served seven years for rape, and now he's dead: naked on a bare mattress in a grubby north London hotel room, his head hooded and his hands tied with a brown leather belt. A DEADLY JUSTICE Someone knew he was coming out. Someone wanted to mete out some punishment of his own. A CASE NO ONE WANTS SOLVED And when a second sex offender is found dead, DI Tom Thorne knows he has a vicious, calculating viliglante on his hands...
LAZYBONES is insanely gripping, the type of book that can rob you of a whole night's sleep. The dark humour is perfectly weighted, the rhythm of the prose is perfectly quick and our hero is likeably dishevelled and careworn Big Issue An excellent thriller Dublin Evening Herald A compellingly satisfying police procedural that never loosens its grip on your throat Daily Mail LAZYBONES is meticulously researched, as interesting as it is enjoyable Daily Mirror
Winner of Theakston's Old Peculier Crime Novel of the Year 2005
ISBN: 9780751548761
Dimensions: 197mm x 128mm x 32mm
Weight: 350g
496 pages