Material Properties
Format:Paperback
Publisher:Pan Macmillan
Published:16th Feb '23
£10.99
Available for immediate dispatch.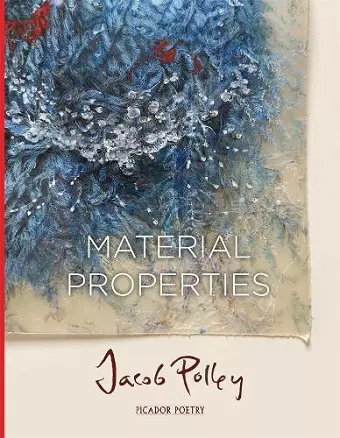 A searching and philosophical collection from the T.S. Eliot prize-winning author of Jackself.
Material Properties, Jacob Polley's fiith collection of poems with Picador, asks what it might mean to interpret and translate wildness into human language and human understanding. The book is a multi-faceted and vital exploration of the non-human, the elemental and the borders between existences. Through poems of parenthood at a time of environmental emergency, and poetic versions of Old English riddles in which animals, objects and natural phenomena speak, the book poses essential questions about our relationship with the living world and with each other.

Praise for previous work, Jackself, from T.S. Eliot Prize judges: 'a firework of a book, inventive, exciting and outstanding in its imaginative range and depth of feeling'.
The poems have an unforced charm, delighting in the wonder that surrounds us * Guardian *
Polley's grasp… is masterful, and the book is a delight. He succeeds in echoing the texture of his poetic forebears, but with a wry panache which is all his own. -- Stephanie Sy-Quia * The Poetry Review *
ISBN: 9781035000081
Dimensions: 196mm x 153mm x 8mm
Weight: 130g
80 pages