Engineering Project Management
Format:Paperback
Publisher:John Wiley and Sons Ltd
Published:11th Dec '07
£58.95
Available to order, but very limited on stock - if we have issues obtaining a copy, we will let you know.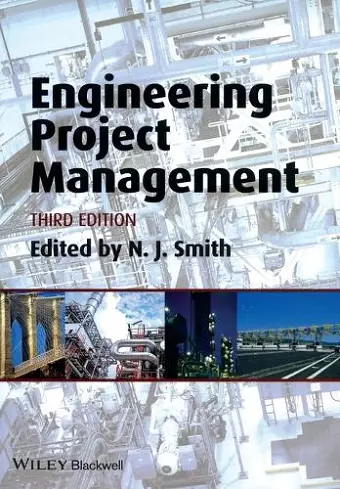 Engineering Project Management provides a clear description of the aims of project management, based on best practice, and discusses the theory and practice in relation to multi-disciplinary engineering projects, both large and small, in the UK and overseas.
The Third Edition takes account of the increase in joint ventures, project partnering, special project vehicles and other forms of collaborative working. The text has been extended to give more information on procurement, stakeholders and collaborative provision.
For the first time this book now contains a chapter on the UK PRINCE2® project management methodology providing a unique insight into this increasingly popular approach.
The expertise of the authors gained from their promotion of effective project management through a combination of professional experience, research, consultancy, education and training should be beneficial to both students of project management and recently appointed or practising project managers. The material is appropriate to support Masters level teaching, MSc, MBA and MEng, either by universities or others, action or distance learning courses and self learning programmes.
Also of interest
Managing Risk in Construction Projects
Second Edition
Nigel J Smith, Tony Merna & Paul Jobling
978 14051 3012 7
Strategic Issues in Public-Private Partnerships
Mirjam Bult-Spiering & Geert Dewulf
978 14051 3475 0
Cover illustrations courtesy of Getty Images
Cover design by Andy Meaden
"For any engineer, student, or institute with an interest in project management this book will be one of the books on their desk." Professor Ronald McCaffer

'Comprehensive, well written and thoroughly well researched - a must for all those involved in the field' Building Engineer
ISBN: 9781405168021
Dimensions: 244mm x 170mm x 20mm
Weight: 612g
400 pages