The Revelry
Format:Paperback
Publisher:Walker Books Ltd
Published:6th Jan '22
£7.99
Available for immediate dispatch.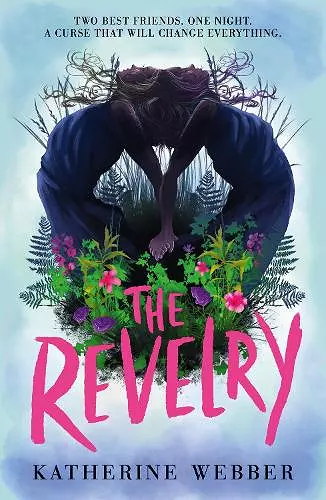 A story of best friends, bad luck and the consequences of breaking the rules in a town built on secrets and superstitions.

Growing up in Ember Grove, Bitsy Clark knows better than to break the rules around the Revelry, the mysterious end-of-year party in the woods. So when her best friend, Amy, persuades her to sneak in, Bitsy is full of misgivings.
Misgivings that she should have listened to, because it's after the Revelry that Bitsy's luck turns and her life starts to unravel. For Amy it's the opposite, as if she's been blessed with good fortune.
Soon Bitsy is convinced that the Revelry has tied the two friends together in a curse that only she can break…
A highly compulsive, witchy thriller taking an astute look at the complexities of female friendship. -- Fiona Noble * The Bookseller *
Webber weaves a haunting tale of a hungry wood, a legendary party, and longings sharpened like sticks by dark enchantment. You'll read it with your heart in your throat. * Melissa Albert, New York Times Bestselling Author of The Hazel Wood *

Absolutely enchanting, totally captivating, and, as always, Webber's writing shows huge emotional intelligence about the inner psyches of teens.
* Holly Bourne, Author of The Spinster Club Series *
Dangerous, mysterious and wonderfully unsettling, The Revelry is a powerful exploration of the angst and beauty of female friendship. * Krystal Sutherland, New York Times Bestselling Author of House of Hollow *
The Revelry is a whirlwind; a dark, dreamy and deliciously atmospheric story that is utterly unputdownable. * Catherine Doyle, Author of the Blood for Blood Trilogy *
ISBN: 9781406388442
Dimensions: 198mm x 129mm x 16mm
Weight: 192g
272 pages