Bees & Honey
River Cottage Handbook No.19
Format:Hardback
Publisher:Bloomsbury Publishing PLC
Published:25th Apr '24
£18.99
This title is due to be published on 25th April, and will be despatched as soon as possible.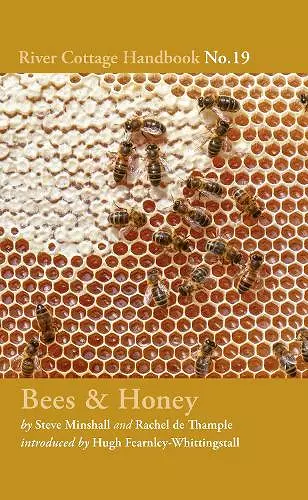 In the nineteenth River Cottage Handbook, Rachel de Thample provides a comprehensive guide to setting up a hive, keeping healthy bees and harvesting their honey
Beekeeping is surprisingly easy; the bees are the ones that do all the hard work. In Bees & Honey, Rachel de Thample tells you everything you need to know about setting up a hive in both rural and urban locations, keeping happy and healthy bees and harvesting golden pots of honey for use in your kitchen. This practical handbook will enable you to establish a colony of honeybees and understand exactly what is going on inside the hive. You'll be guided through the bee's year month-by-month, and be given instructions for sustainably harvesting the products of their hard work. And once you have retrieved your first pot of delicious honey, there are recipes for cakes and buns, sauces and marinades, and drinks and tonics, as well as some creative ideas for using the beeswax. With an introduction by Hugh Fearnley-Whittingstall and plenty of clear step-by-step photography, this book will be the only one you ever need on the art of keeping bees.
ISBN: 9781408873557
Dimensions: unknown
Weight: unknown
256 pages