This is a special Signed Edition, and has very limited quantity available
The Cat Prince & Other Poems Signed Edition
Format:Hardback
Publisher:Little, Brown Book Group
Published:6th Jul '23
£12.99
Available to order, but very limited on stock - if we have issues obtaining a copy, we will let you know.
This hardback is available in another edition too: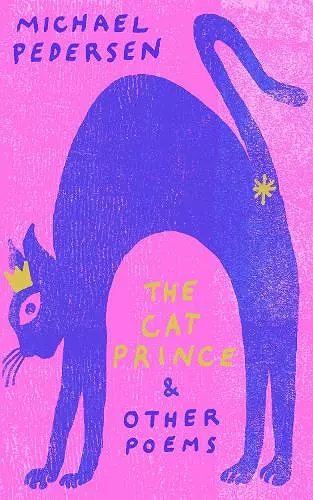 'A wonderful poet and an animated performer, he has a really wide mind, and a huge generous heart' Jackie Kay'Michael's poems are so physical you can almost touch the images in them. Fabulously sensual and alive. I adore poetry like this' Stephen FryThe Cat Prince & Other Poems is the third collection from prize-winning poet, and author of Boy Friends, Michael Pedersen. All moggy moxie, Pedersen croons to the beauty and devastation of love, loss, friendship, cats and careless joy. Equal parts tender and trenchant, raw and ribald, plangent and smutty, these poems exhibit an emotionally charged, fantastical playground of language and lore. From the brutalising death of a cherished friend comes a gut-wrenching grief. And so begins a tenacious quest for light, lustre and survival as Pedersen pays tender tribute to a gorgeous, life-altering friendship. In doing so, he harks back to the hilarity of being young, reckless and petrified: memories of boys showboating in a fishing tackle shop, games of feline metamorphosis, laments for demolished buildings and a case of constipation of the most pernicious stock.As frisky as it is fierce, The Cat Prince pounces around the poet's emotional and physical landscapes, past and present, unfankling a Scotland full of gothic splendour and nature's majesty.These poems reveal a poet at his bravest and most vulnerable. The Cat Prince & Other Poems purrs with affection, flashes its teeth, then digs in the claws.
ISBN: 9781472156884-SD
Dimensions: 143mm x 223mm x 14mm
Weight: 244g