An Unreliable Magic
Format:Hardback
Publisher:Sourcebooks, Inc
Published:3rd Jun '22
Should be back in stock very soon
This hardback is available in another edition too: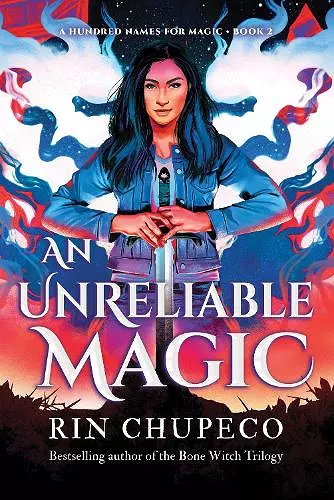 The second book in the A Hundred Names for Magic trilogy, an unforgettable alternative history fairy-tale series from the author of The Bone Witch about found family, modern day magic, and finding the place you belong.

Tala, Alex, and the rest of their friends are safe for now, but know the Snow Queen is still out there. They have to be prepared for when she eventually attacks-and all decide to do so in their own way.

When Ryker comes out of the woodwork, showing himself when he starts attacking American detention facilities and freeing refugees. And the Nameless Sword, a legendary weapon that according to Avalon legend, will make its wielder the most powerful warrior of their time turns up with her name on it, Tala's life gets messier...But when the Snow Queen arrives with an unlikely ally, the group will have to work together.
ISBN: 9781492672692
Dimensions: 235mm x 160mm x 40mm
Weight: 722g
464 pages