Bookshelf
Format:Paperback
Publisher:Bloomsbury Publishing PLC
Published:24th Mar '16
£9.99
Available to order, but very limited on stock - if we have issues obtaining a copy, we will let you know.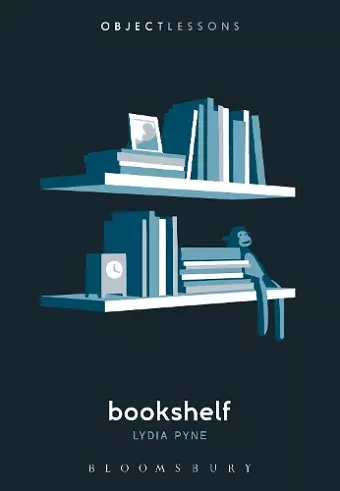 Shows that, whether in the library, office, or home, the bookshelf is where and how we create categories to sort knowledge and experience and that every bookshelf tells a different story.
Object Lessons is a series of short, beautifully designed books about the hidden lives of ordinary things. Every shelf is different and every bookshelf tells a different story. One bookshelf can creak with character in a bohemian coffee shop and another can groan with gravitas in the Library of Congress. Writer and historian Lydia Pyne finds bookshelves to be holders not just of books but of so many other things: values, vibes, and verbs that can be contained and displayed in the buildings and rooms of contemporary human existence. With a shrewd eye toward this particular moment in the history of books, Pyne takes the reader on a tour of the bookshelf that leads critically to this juncture: amid rumors of the death of book culture, why is the life of the bookshelf in full bloom? Object Lessons is published in partnership with an essay series in The Atlantic.
An absorbing meditation on an object of lasting cultural significance. * Sydney Morning Herald *
As the page is to the book, so is the bookshelf to our culture, that is the lesson of this delightful and stimulating essay. Anything can happen on a page, so too, we learn, a bookshelf partakes of that astonishing range of possibility, circumscribed only by rectilinear geometry, a mode nonpareil of storing, displaying, distributing, assembling, categorizing and contextualizing knowledge. Even virtually, it continues unabashed, as a metaphor, like browsing. A lovely glimpse of the joy and scale of human culture endeavor, its forms and functions, contexts and containers. * Richard Nash, Publisher, Red Lemonade *
ISBN: 9781501307324
Dimensions: unknown
Weight: 144g
152 pages