Migration and Political Theory
Format: Paperback
Publisher: Polity Press
Published: 22nd Jan '21
£15.99
Available to order, but very limited on stock. If we have issues obtaining a copy, we will let you know..
This paperback is available in another edition too: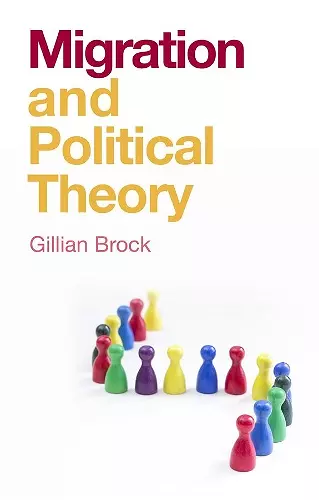 Migration dominates contemporary politics across the world, and there has been a corresponding surge in political theorizing about the complex issues that it raises. In a world in which borders seem to be solidifying while the number of displaced people soars, how should we think about the political and ethical implications of human movement across the globe?
In this book, Gillian Brock, one of the leading figures in the field, lucidly introduces and explains the important historical, empirical, and normative context necessary to get to grips with the major contemporary debates. She examines issues ranging from the permissibility of controlling borders and the criteria that states can justifiably use to underpin their migration management policies through to questions of integration, inclusion, and resistance to unjust immigration laws.
Migration and Political Theory is essential reading for any student, scholar, or general reader who seeks to understand the political theory and ethics of migration and movement in the twenty-first century.
"This excellent book provides a careful, clear, comprehensive, and engaging overview of current debates about migration. Sophisticated, and yet highly accessible, it connects normative questions to factual information about migration as it actually occurs."
Joseph H. Carens, University of Toronto
"Gillian Brock explores a wide range of issues central to debates around migration at an impressive level of theoretical depth, but at the same time with great clarity. This book is an invaluable contribution to an increasingly important field."
Phil Cole, University of the West of England, Bristol

"[Migration and Political Theory] succeeds in providing an account that is informed, nuanced and accessible, while also unveiling several divergences between the values claimed by liberal democratic states and their actual practice in the field of migration and border control."
Ethnic and Racial Studies
ISBN: 9781509535231
Dimensions: 217mm x 140mm x 18mm
Weight: 280g
224 pages