Fly By Night
Format:Paperback
Publisher:Pan Macmillan
Published:8th Feb '18
£9.99
Available to order, but very limited on stock - if we have issues obtaining a copy, we will let you know.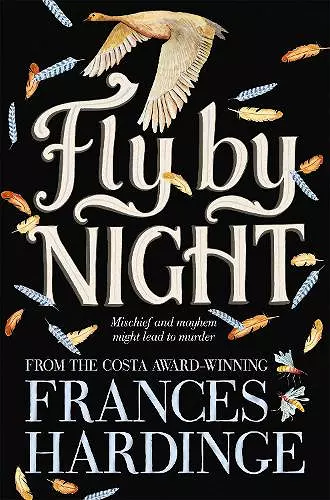 Fly By Night is the stunningly original, fabulously inventive debut novel packed with humour and wit from the Costa Award winning author of The Lie Tree, Frances Hardinge
Winner of the Branford Boase award, Fly By Night is the stunning YA fantasy novel from Frances Hardinge, author of the Costa Award winning The Lie Tree.

As the realm struggles to maintain an uneasy peace after years of civil war and tyranny, a twelve-year-old orphan called Mosca Mye and her loyal companion, a cantankerous goose, are about to become the unlikely heroes of a radical revolution.

Mosca is on the run, heading for the city of Mandelion. There she finds herself living by her wits among cut-throat highwaymen, spies and smugglers. With peril at every turn, Mosca uncovers a dark plot to terrorize the people of Mandelion, and soon merry mayhem leads to murder . . .

Fly By Night has an unforgettable cast of characters and an inspiring message at its heart – sometimes the power of words can change the world.

Fly By Night is followed by its thrilling sequel, Twilight Robbery.

'Everyone should read Frances Hardinge. Everyone. Right now' - Patrick Ness, author of A Monster Calls.
Everyone should read Frances Hardinge. Everyone. Right now. -- Patrick Ness
Winner of Branford Boase Award 2006 (UK)
ISBN: 9781509842339
Dimensions: 196mm x 129mm x 28mm
Weight: 318g
464 pages