The Treehouse Book
Format:Paperback
Publisher:Skyhorse Publishing
Published:18th Jan '24
£18.99
This title is due to be published on 18th January, and will be despatched as soon as possible.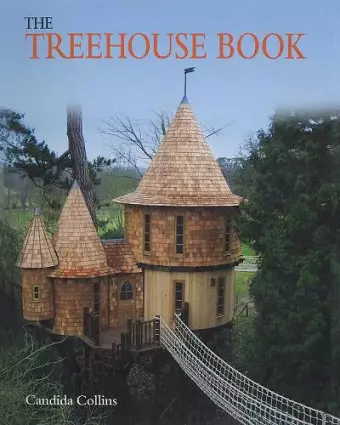 The Treehouse Book is a global round-up of the best in modern treehouse living.

Tree houses have come of age. The image of a few planks nailed into the branches of a tree has changed into a new generation of specially designed and built structures, suitable as a playhouse, a study, or even a guestroom. Totally inhabitable and filled with designer furniture, plumbing, and electronic wizardry, the twenty tree houses featured in this book are to be admired, dreamed about, and even built.

Featuring spectacular photography of exteriors set up among the trees, and interior shots that offer design ideas for living the "high" life, The Treehouse Book offers a fairy tale castle, a thatched cottage, a complete hotel, and much more. Each project was designed using computer technology and built using sustainable materials to create structures that only seem like fantasy. Each is cleverly fitted to the chosen trees, avoiding long-term damage to these remarkable structures.

With a section on plans and building techniques to help the competent reader design and build a fabulous tree house for him or herself, The Treehouse Book will inspire everyone to dream about what life would be like leaving all cares and worries behind and below. From basic cabins suspended in the trees, to the unbelievable "High-Tech Hideaway," The Treehouse Book may inspire us to commission the retreat of our dreams ... or to get out the hammer and nails!
ISBN: 9781510756656
Dimensions: 254mm x 195mm x 13mm
Weight: 635g
160 pages