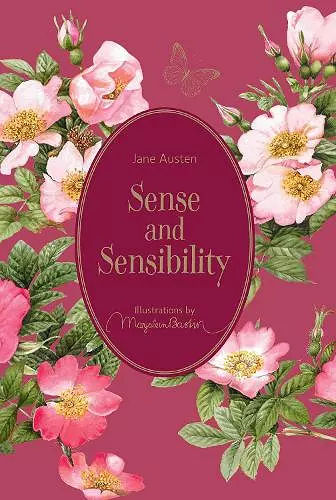 Gems of literature in a luxurious and unique design by Marjolein Bastin.

The Marjolein Bastin Classics Series is a chance to rediscover classic literature in collectible, luxuriously illustrated volumes. For the first time ever, the internationally celebrated artwork of Marjolein Bastin graces the pages of a timeless classic, Sense and Sensibility, the story of the Dashwood sisters. Beyond bringing these stories to life, Bastin's series adds elaborately designed ephemera, such as four-color maps, letters, family trees, and sheet music. 

Discover anew the dramatic world of Sense and Sensibility. The happy and carefree childhood of sisters Elinor and Marianne Dashwood comes to an abrupt end with the death of their father. The family is suddenly penniless and pushed out of their home, leaving the two young ladies with one sole hope: a good marriage. After moving into the cottage of a remote relative, the spirited Marianne falls in love much too quickly. In the meantime, the more intellectual Elinor sees her chances for a happy marriage fade when she discovers the man for whom she's fallen is already engaged. Sense and Sensibility is the story of two dissimilar sisters fighting for their happiness in the face of the strict social conventions of early eighteenth-century England.
ISBN: 9781524861742
Dimensions: 249mm x 175mm x 28mm
Weight: 987g
296 pages