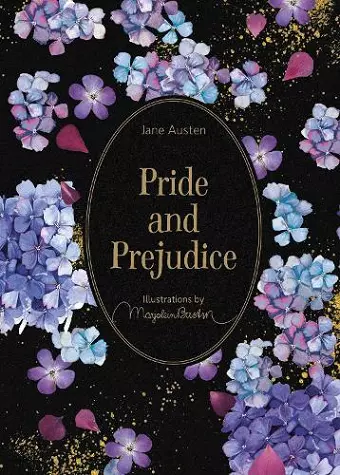 Gems of literature in a luxurious and unique design by Marjolein Bastin.

The Marjolein Bastin Classics Series is a chance to rediscover classic literature in collectible, luxuriously illustrated volumes. For the first time ever, the internationally celebrated artwork of Marjolein Bastin graces the pages of a timeless classic, Pride and Prejudice, the enduring story of the Bennet sisters and their quest for suitable marriages. Beyond bringing these stories to life, Bastin's series adds elaborately designed ephemera, such as four-color maps, letters, family trees, and sheet music. Whether an ideal gift for an Austen devotee or a treat for yourself, The Marjolein Bastin Classics Series, as a set or individually purchased, is perfect for anyone who feels a connection to these enduring literary gems.

Discover anew the dramatic world of Pride and Prejudice. In early nineteenth-century England, Elizabeth Bennet and her four sisters are expected to secure their future by a suitable marriage. The family's modest assets, however, make that a challenging prospect. Though the new neighbor Mr. Bingley would be a good match, his haughty friend Mr. Darcy does not hold the Bennets in high regard. Societal expectations and romantic aspirations collide and make finding an appropriate spouse a dramatic endeavor.
ISBN: 9781524861759
Dimensions: 246mm x 175mm x 28mm
Weight: 939g
288 pages