Creature
Format:Hardback
Publisher:Walker Books Ltd
Published:6th Oct '22
£25.00
Available for immediate dispatch.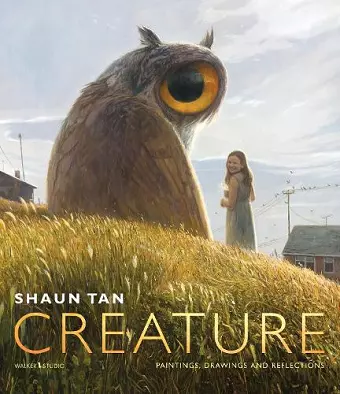 A beautiful collection of paintings, drawings and reflections on creatures, our constant companions, from the masterful narrative artist Shaun Tan.
A creature does not necessarily represent one thing or another; it just is. A mysterious being in a mysterious world, much like you and me, trying to fit in, trying to be unique, or just trying to make sense of things as best we can, to exist.

World-renowned artist Shaun Tan turns his hand to the theme of creatures. The first thing Shaun ever drew as a child was a creature, and they are still at the heart of his work. This volume collects together unseen and stand-alone drawings and paintings, along with rich and thoughtful commentary from Shaun on his inspirations. Delving deep into the timeless allure of non-human creatures, and what they might tell us about our 'normal' human selves, this book is perfect for artists, writers and dreamers alike.
Featured in the October Previews -- Charlotte Eyre * The Bookseller *
[…] whether or not you are familiar with the work of Shaun Tan this book is a must. It is solace. It is wonder. It is joy. * Armadillo Magazine *
featured in the Books for Keeps Christmas gift guide. * Books for Keeps *
Its philosophical commentary and bizarre, delightful beings will appeal to imaginative, artistic 12+ dreamers. * Best children's and YA books of 2022, Guardian *
A must-have title for all fans of Shaun Tan and lovers of illustration generally. * ACHUKA *
ISBN: 9781529510720
Dimensions: 290mm x 247mm x 26mm
Weight: 1520g
224 pages