Dressing the Resistance
The Visual Language of Protest
Format:Hardback
Publisher:Princeton Architectural Press
Published:11th Nov '21
£19.99
Available to order, but very limited on stock - if we have issues obtaining a copy, we will let you know.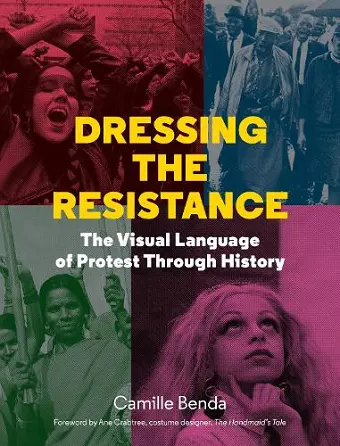 Dressing the Resistance is a celebration of how we use clothing, fashion, and costume to ignite activism and spur social change.
Dressing the Resistance explores how everyday people have harnessed the visual power of clothing, accessories and costume to spur social and cultural change.
Throughout history, societies have used clothing to show acceptance and exclusion, convention and subversion, group belonging and rejection. In the same way, fashion, clothing, textiles and costume have served their own critical role in shaping protest movements throughout history. In short, clothing was often the most basic opportunity for groups to rebel: a simple, mundane item to express their discontent. American suffragettes made and wore dresses from old newspapers printed with voting slogans. British Punks took a humble safety pin from the household sewing kit, punched it through an earlobe and headed out to face a bleak post-war world. And male farmers in India wore their wives' saris while staging sit-ins on railroad tracks. With the advent of the Trump administration and the ensuing worldwide Women's March in January 2017, the #MeToo movement and #BlackLivesMatter, protest has again entered the American zeitgeist, this time with a stronger need for inspiration and action than ever before.
ISBN: 9781616899882
Dimensions: unknown
Weight: unknown
208 pages