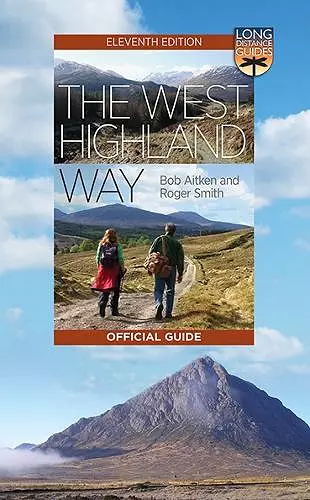 The official guidebook to the West Highland Way.
Opened in 1980, the West Highland Way was Scotland's first Long Distance Route and remains the most popular, with more than 15,000 walkers tackling it each year. It runs from Milngavie, on the outskirts of Glasgow, to Fort William. The 152km route passes along the east of Loch Lomond, the largest expanse of fresh water in Britain, and across Rannoch Moor, Scotland's grandest wilderness, through some of the finest scenery of mountain and stream, woodlmoorland, that Scotland has to offer.
This eleventh edition of the Official Guide has been fully revised and updated to include new information and photography and a new full-colour folding map prepared for this edition by Nicolson Maps, all packaged in a weatherproof plastic wallet.
'a must for keen walkers'
* Burnley Express & News *
'An invaluable guide to planning and walking the West Highland Way ... Nothing can compare to the beauty that this path crosses'
* Amazon.co.uk *
'If the objective of a guide book is to impart essential information, then this new guide to the West Highland Way achieves that and famously... an evocation of all that is best about Scotland and its countryside'
* The Herald *
'This guide ambles along entertainingly, noting interesting flora and unusual geographic features and pausing now and then to offer many beautiful images of lochs and hill'
* The Scotsm
ISBN: 9781780275192
Dimensions: 225mm x 140mm x 15mm
Weight: 400g
128 pages
11th Edition