Clever Dog, Kip!
Format: Board book
Publisher: Birlinn General
Published: 6th Jun '19
£6.99
Available, normally delivered within 3-6 days.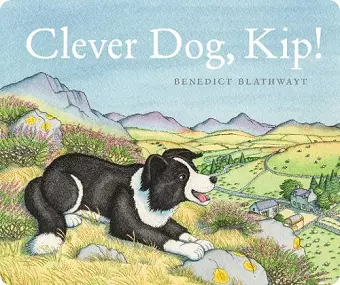 Kip the sheepdog lives on a farm, where he always has lots to do. He helps the farmer to bring the cow in for milking and unload the bales of hay, and rounds up the sheep. When the farmer takes the sheep to the market Kip goes too. But the naughty sheep run away and Kip must find them. So begins an adventure for the young sheepdog that leads him all around the town.
'This day-in-the-life story about a hard-working sheepdog is a lovely, gentle read, with wonderfully detailed illustrations…lots of things to discover on every page (look out for the kittens and wee birds)'
* West Coast Review *
'A lovely, gentle read, and wonderfully detailed illustrations ensure that it is a treat young readers can enjoy again and again'
* Roaring Reads *
'Blathwayt's award-winning illustrations are always full of detail and his latest publications, Clever Dog Kip and the Sticker Atlas of Scotland, are no exception'
* Dundee Couri
ISBN: 9781780276151
Dimensions: 165mm x 195mm x 15mm
Weight: 327g
24 pages