The Bone Cave
A Journey through Myth and Memory
Format:Hardback
Publisher:Birlinn General
Published:5th Oct '23
£14.99
Available for immediate dispatch.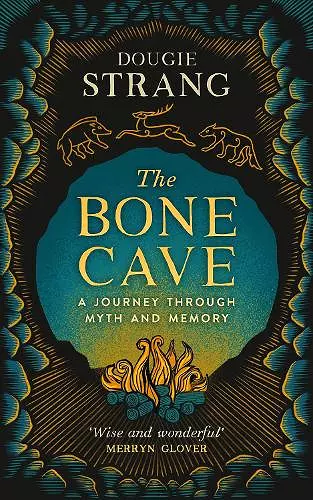 This is a book about stories – old stories of people and place, and of the more-than-human world.
A vivid account of a journey through the Scottish Highlands, The Bone Cave follows a series of folktales and myths to the places in which they're set. Travelling mostly on foot, and camping along the way amid some of Scotland's most beautiful and rugged landscapes, Dougie Strang encounters a depth of meaning to the tales he tracks – one that offers a unique perspective on place, culture, land ownership and ecological stewardship, as well as insights into his own entanglement with place.
Dougie sets out on his walk at the beginning of October, which also marks the start of the red deer rut. The bellowing of stags forms the soundtrack to his journey and is a reminder that, as well as mapping invisible landscapes of story, he is also exploring the tangible, living landscape of the present.
'This is a glorious read: measured, insightful, wistful and replete with meaning... a gem of a book' 
* Scottish Field *
'The Bone Cave is a meditation on the move; a listening to the voices of bird, wind and river, a holding onto tree and stone, a watching of deer. And in the fullness of presence to this landscape, it summons the spirits that inhabit story and place. As Strang pitches his tent across the Highlands, kindling fire and memory, he draws us into the enfolded layers of landscape, wildlife and folktale that tell us who we were and yet might be. Wise and wonderful'
-- Merryn Glover, author of The Hidden Fires
'I loved The Bone Cave. I loved tracing Dougie Strang's journey through the Highlands on maps and in my mind. The places he describes come alive through his attentive, respectful presence, his affinity for the landscape, and his ability to infuse his travelogue with history, stories, memoir and folklore. It is an inspiring and beautiful book'
-- James Macdonald Lockhart, author of Wild Air and Raptor
'Dougie Strang will guide you through the "carrying stream" of places, stories and deep time. Go confidently! You are in the hands of one of Scotland's finest navigators'
-- Alastair McIntosh, author of Soil and Soul and Poacher's Pilgrimage
'Much more than a travelogue... it's the author's exploration of the connections between the places he visits and elements of Scottish folklore that make this such a special book'
* Undiscovered Scotland *
'a sensitive exploration of land, time, modernity and masculinity... ache[s] with a profound, not-quite-lost connection to Earth'
* The New Statesman *
'Although the book shines with folk tales and quirky lore, it doesn't shy away from the real tragedy of the Highlands, where people remain dispossessed and land-ownership and ecological destruction remain a brutal fact of life'
* Bella Caledonia *
'A fascinating insight into the ways in which landscape and folklore are intertwined here in Scotland... The ways in which these stories are linked to the landscape - and to the daily lives of the people who used to inhabit it - are expertly teased out by Strang' 
-- Roger Cox * The Scotsman *
'A unique perspective on place, land, ownership and ecological stewardship... a beautiful book' 
* Oban Times *
'Excellent book'
-- Kathleen J
ISBN: 9781780278353
Dimensions: 216mm x 138mm x 23mm
Weight: 367g
256 pages