Flying Too High: Miss Phryne Fisher Investigates
Format:Paperback
Publisher:Little, Brown Book Group
Published:18th Apr '13
£9.99
Available for immediate dispatch.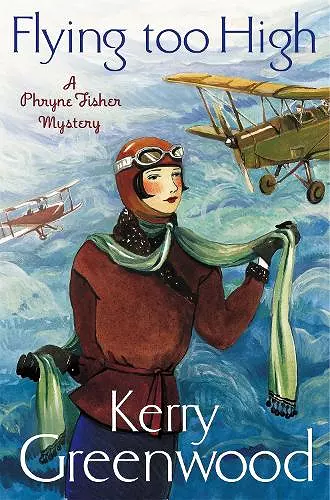 The second in the charming cosy crime series starring the glamorous heroine Phryne Fisher.
Another runaway adventure with glamorous heroine Phryne Fisher! Whether foiling kidnappers' plans, walking the wings of a Tiger Moth or simply deciding what to wear for dinner, Phryne handles everything with her usual panache and flair! Here, the 1920's most glamorous detective flies even higher, handling an abduction and a murder with style and ease...all before it's time to adjourn to the Queenscliff Hotel for breakfast. Whether she's flying planes, clearing a friend of homicide charges or saving a child from kidnapping, she handles everything with the same dash and elan with which she drives her red Hispano-Suiza.
Fisher again displays an impressive set of skills, from air-walking and daredevil plane flying to blood-splatter analysis, and Greenwood leavens her plot with Wodehousian characters and wit. * Publisher's Weekly *
ISBN: 9781780339528
Dimensions: 196mm x 130mm x 22mm
Weight: 159g
192 pages