Black Macho and the Myth of the Superwoman
Format:Paperback
Publisher:Verso Books
Published:9th Jun '15
£12.99
Available to order, but very limited on stock - if we have issues obtaining a copy, we will let you know.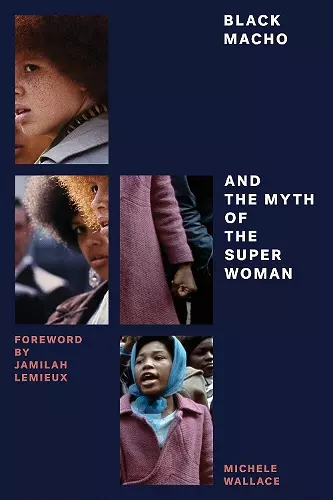 "Courageous, outspoken, clear-eyed." -Publishers Weekly
Originally published in 1978, Black Macho and the Myth of the Superwoman caused a storm of controversy. Michele Wallace blasted the masculine biases of the black politics that emerged from the sixties. She described how women remained marginalized by the patriarchal culture of Black Power, demonstrating the ways in which a genuine female subjectivity was blocked by the traditional myths of black womanhood. With a foreword that examines the debate the book has sparked between intellectuals and political leaders, as well as what has-and, crucially, has not-changed over the last four decades, Black Macho and the Myth of the Superwoman continues to be deeply relevant to current feminist debates and black theory today.
A landmark black feminist text ... This text deserves rereading. * Ms. Magazine *
One of the first books truly critiquing the systems in place, ways of thinking and being that feed the myth of black women as the ultimate heroine. * The Root *
Wallace, a young black feminist, writes thoughtfully and temperately ... Her voice has a special authority. * Kirkus Reviews *
[Wallace] is a light to Black Feminism, Women and Gender Studies, African American and Diaspora Studies, Film Studies, popular culture, the art world, and beyond. * The Feminist Wire *
A book of great vision. * Meridians Journal *
Courageous, outspoken, clear-eyed. * Publishers Weekly *
Serious, well-written, effective in its demystification, valuable as a model of hardheaded but caring analysis, principled in its criticism ... Wallace's fearless presentation of her analysis quite takes the breath away. -- Toni Cade Bambara * Washington Post *
ISBN: 9781781688212
Dimensions: 210mm x 140mm x 18mm
Weight: 348g
288 pages