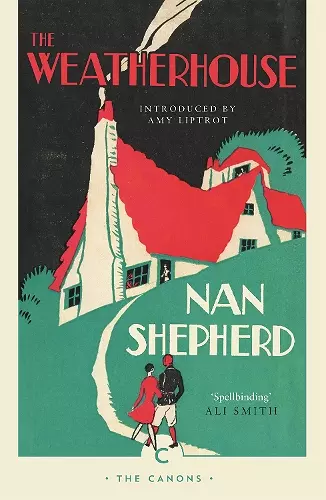 Nan Shepherd's greatest novel; a masterpiece of Scottish modernism. 'A blazingly brilliant writer' - Robert Macfarlane
The women of the tiny town of Fetter-Rothnie have grown used to a life without men, and none more so than the tangle of mothers and daughters, spinsters and widows living at the Weatherhouse. Returned from war with shellshock, Garry Forbes is drawn into their circle as he struggles to build a new understanding of the world from the ruins of his grief.

In The Weatherhouse Nan Shepherd paints an exquisite portrait of a community coming to terms with the brutal losses of war, and the small tragedies, yearnings and delusions that make up a life.
Spellbinding -- ALI SMITH
A blazingly brilliant writer . . . She's so far ahead of us - we're always only starting to catch Nan up. Philosophically and stylistically, she was extraordinary -- ROBERT MACFARLANE
Pressingly modern . . . Pinpoints timeless philosophical debates about the naming of things and our relationship to the environment -- AMY LIPTROT
Shepherd is a fierce looker. And like many fierce lookers, she is also a mystic * * Guardian * *
Largely unrecognised during her lifetime, Nan Shepherd is finally being acclaimed for her literary legacy - and her books are influencing a whole new generation of writers . . . The Weatherhouse - Shepherd's second novel . . . widely considered her best -- Chitra Ramaswamy * * The Scotsman * *
ISBN: 9781782118862
Dimensions: 190mm x 130mm x 20mm
Weight: 122g
224 pages
Main - Canons Edition