Sex Drive
On the Road to a Pleasure Revolution
Format: Hardback
Publisher: Unbound
Published: 18th Oct '18
This title is currently unavailable, but we can notify you if and when it becomes available again.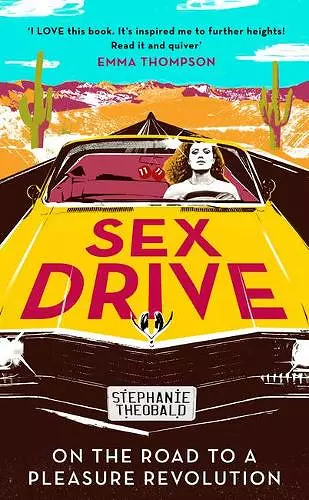 One woman's road trip across America in search of her lost libido
Arriving in New York with a failing relationship and a body she felt out of touch with, Stephanie Theobald set off on a 3,497 mile trip across America to re-build her orgasm from the ground up. What started as a quest for the ultimate auto-erotic experience became a fantastic voyage into her own body.

She takes us from 'body sex' classes with the legendary feminist Betty Dodson to an interview with the former US Surgeon General Joycelyn Elders, who was fired for suggesting that masturbation should be talked about in schools. Along the way, we are immersed in a weird, countercultural America of marijuana farms and 'ecosexual sexologists'.
Sex Drive is a memoir about desire and pleasure, merging sexuality and spirituality, eighteenth-century porn and enlightenment philosophy. A new sexual revolution has begun – and this time round, it's all about the women.
ISBN: 9781783526819
Dimensions: 222mm x 141mm x 27mm
Weight: unknown
304 pages