Ring the Hill
Format:Paperback
Publisher:Unbound
Published:16th Apr '20
£9.99
Available to order, but very limited on stock - if we have issues obtaining a copy, we will let you know.
This paperback is available in another edition too: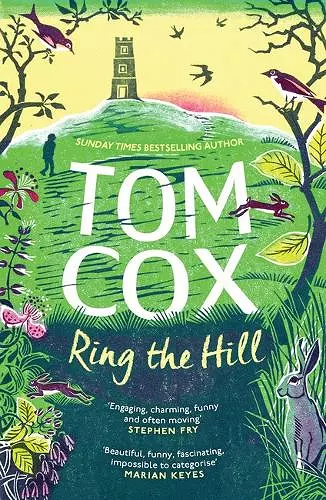 Sunday Times bestselling author Tom Cox writes around, and about, nine types of hill, taking each as a starting point for one of his inimitable explorations
'Always engaging, charming, funny and often moving . . . It made me want to pull on my stoutest boots and follow in his footsteps' Stephen Fry

'Beautiful, funny, fascinating, impossible-to-categorise . . . Like going on a great ramble with a knowledgeable, witty, engaging friend. Tom Cox brings magic to the most mundane of subjects' Marian Keyes

'Sheer bloody genius . . . I loved it. Then I loved it more' John Lewis-Stempel, author of Meadowland
A hill is not a mountain. You climb it for you, then you put it quietly inside you, in a cupboard marked 'Quite A Lot Of Hills' where it makes its infinitesimal mark on who you are.Ring the Hillis a book written around, and about, hills: it includes a northern hill, a hill that never ends and the smallest hill in England. Each chapter takes a type of hill – whether it's a knoll, cap, cliff, tor or even a mere bump – as a starting point for one of Tom's characteristically unpredictable and wide-ranging explorations.

Tom's lyrical, candid prose roams from an intimate relationship with a particular cove on the south coast, to meditations on his great-grandmother and a lesson on what goes into the mapping of hills themselves. Because a good walk in the hills is never just about the hills: you never know where it might lead.
ISBN: 9781783529018
Dimensions: unknown
Weight: unknown
320 pages