British Designers At Home
Format:Hardback
Publisher:Hardie Grant Books (UK)
Published:15th Oct '20
£30.00
Available for immediate dispatch.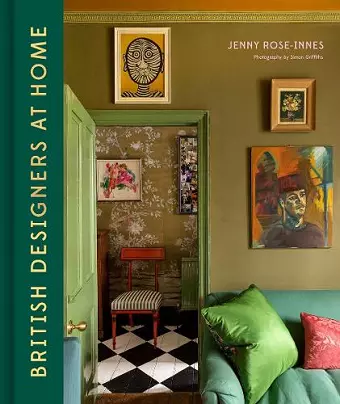 A stunning insight into the homes of some of Britain's most acclaimed interior designers
For anyone interested in interiors, there is so much inspiration available online and in magazines these days of carefully curated spaces and contemporary homes. But what sort of spaces do interior designers themselves live in?
British Designers at Home is for anyone curious to find out more about designers, and glean ideas and practical information for their own homes. This engaging and visually enticing book profiles over 20 of the most important names in British design and decoration in their own personal spaces.
Names include: Alidad; Edward Bulmer; Emma Burns; Nina Campbell; Jane Churchill; Octavia Dickinson; Mike Fisher; Veere Grenney; Beata Heuman; Gavin Houghton; Roger Jones; Kit Kemp; Robert Kime; Rita Konig; Penny Morrison; Paolo Moschino; Wendy Nicholls; Guy Oliver; Colin Orchard; Carlos Sânchez-García; Daniel Slowik; Justin van Breda; Sarah Vanrenen and Philip Vergeylen.
Each designer has been profiled and photographed at home – alongside details of their working life and the story of how they became interested in design, they talk at length about the house itself and the thinking behind its design and decoration. From the unexpected to that classic British look, this is an exciting look at modern British interiors.
This lavish book gives an intimate insight into the private homes of some of our best-loved interior designers..Beautiful visuals and tales entertainingly told weave harmoniously, making it a joy to read. * The English Home Magazine *
It is always a pleasure to revisit Robert Kime's antique-filled flat, Carlos Sanchez-Garcia's farmhouse in Norfolk or Veere Grenney's London house, with its walls of silk velvet - and indeed, the homes of all these designers at the top of their game. * World of Interiors *
Satisfy your curiosity...A must-have for interiors enthusiasts. * House Beautiful *
ISBN: 9781784883461
Dimensions: unknown
Weight: 2130g
320 pages