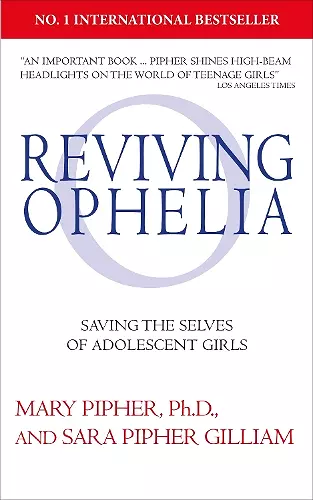 "Reviving Ophelia is a cultural touchstone" --NPR

"An important book...Pipher shines high-beam headlights on the world of teenage girls." --Los Angeles Times

First published in 1994, Reviving Ophelia illuminated the problems faced by adolescent women. From depression and anxiety to addiction and suicide, Mary Pipher, PhD showed us how our look-obsessed 'girl-poisoning culture' was seriously damaging young women. The book became iconic – a No.1 New York Times bestseller for 27 weeks – and transformed how we talk about female adolescence.

Fast forward to today and teenage girls still face with many of the challenges Pipher identified. However, the digital world of the 21st century has also brought new obstacles and opportunities as social media means teens are more connected and more isolated than ever before.

In this revised and updated 25th anniversary edition, Pipher and her daughter, Sara (who was a teenager at the time of the book's original publication), address this new landscape and provide insights and ideas on how to help the latest generation of teenage girls.

A timely combination of thorough research, real life stories and practical guidance, Reviving Ophelia is an essential handbook for anyone who wants to support and empower today's young women.
ISBN: 9781785043123
Dimensions: 216mm x 135mm x 32mm
Weight: 471g
448 pages