Dementia Essentials
How to Guide a Loved One Through Alzheimer's or Dementia and Provide the Best Care
Format:Paperback
Publisher:Ebury Publishing
Published:3rd Sep '20
£16.99
Available to order, but very limited on stock - if we have issues obtaining a copy, we will let you know.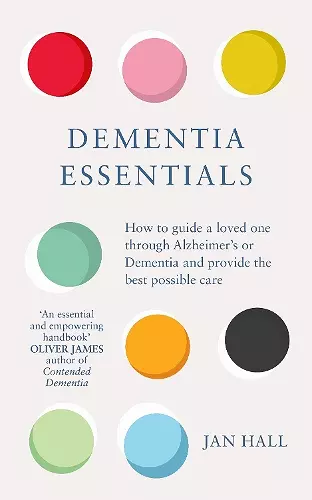 When a loved one has been diagnosed with dementia you might step into the new role of carer, helping your relative to remain safe, happy and as independent as possible.

In this fully updated and revised edition, Dementia Essentials offers a realistic and reassuring guide to help you and the person affected navigate the complexities of dementia and Alzheimer's, and face anything that these conditions might place your way.

Written by real carers with first-hand experience, this book is now updated with the latest research coupled with essential advice, personal insights and helpful strategies, including:

· Advice on medication and getting support from local health professionals
· Ideas for encouraging independence, confidence and activity while reducing anxiety, aggression and confusion
· Strategies for coping as a carer, helping you understand your emotions and feel more empowered
· Guidance on how to prepare for the future, including revised legal and financial advice and tips on choosing a care home

Positive and practical, Dementia Essentials will give you with everything you need to provide the best possible care for the person you are supporting.
ISBN: 9781785043413
Dimensions: 216mm x 135mm x 20mm
Weight: 270g
272 pages