A Practical Guide to Counselling
Help Others Make Sense of Life
Format:Paperback
Publisher:Icon Books
Published:2nd Aug '18
Currently unavailable, our supplier has not provided us a restock date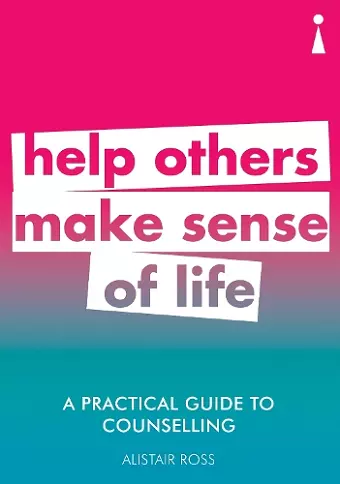 Talk, listen, support and understand better.


Develop a hands-on understanding of how counselling works and how it can help people, viewing the subject from both a client's and a trainee counsellor's perspective.


Learn how to listen more attentively and be a better communicator, be more empathetic with a heightened perception of others, and improve your relationships with both those around you and yourself.


Providing expert insights, real-life case studies and useful skills, this Practical Guide offers an invaluable guide to anyone interested in learning more about counselling.
ISBN: 9781785783821
Dimensions: 168mm x 118mm x 14mm
Weight: 141g
224 pages