A Good Day to Bake
Simple Baking Recipes for Every Mood
Format:Hardback
Publisher:Quadrille Publishing Ltd
Published:17th Mar '22
£22.00
Available for immediate dispatch.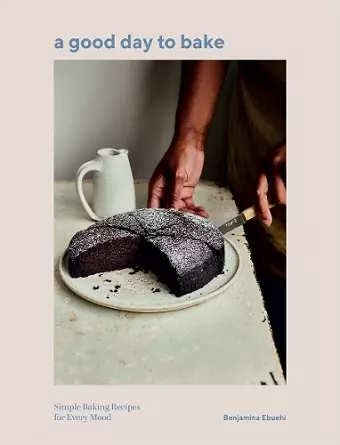 "Whether you are an experimental baker or someone who likes to play it safe, you will find something to please you in this elegant book. Ebuehi's recipes always seem to work — no easy feat in a baking book." – Bee Wilson, The Times
A Good Day to Bake is full of 70 sweet and savoury baking recipes for any day of the week, led by flavour.
Going through the ritual of bringing out the measuring scales, pouring out flour, whipping up the eggs, stirring the batter and impatiently slicing up warm cake is a beautiful thing that deserves to be enjoyed all year round no matter the day, season or occasion.
This is a cookbook that embraces simplicity, mindfulness and the therapeutic comforts of baking. The Great British Bake Off's 2016 contestant Benjamina writes so warmly about cakes and her recipes speak to a natural, seasonal and down-to-earth way of baking. Chapters include Herbs & Tea, Stone Fruit & Berries, Vegetables, Best of Beige, Spice Cupboard, and Chocolate.
Because every day is a good day to bake.
A mixture of modernised classics (think malted brown butter pound cake), rewarding projects and tempting savouries make this a collection to excite bakers at any level. * Waitrose Weekend *
Channeling the therapeutic qualities behind the ritual of baking, A Good Day to Bake reminds its reader of the little joys of readying a workspace to create everyday goodies. * Tasting Table *
ISBN: 9781787138018
Dimensions: 248mm x 187mm x 23mm
Weight: 870g
192 pages