The Seven Types of Spirit Guide
How to Connect and Communicate with Your Cosmic Helpers
Format:Paperback
Publisher:Hay House UK Ltd
Published:10th Nov '20
Currently unavailable, our supplier has not provided us a restock date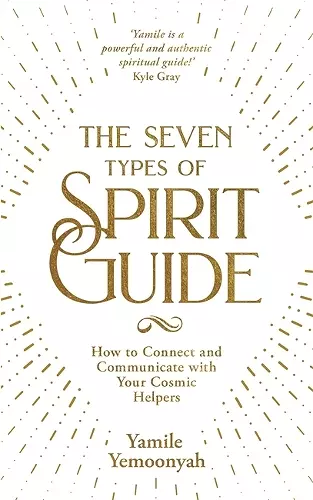 Connect with your personal team of spirit guides, and draw on their ancient wisdom and healing to overcome challenges, unlock success and achieve your dreams.

The Seven Types of Spirit Guide is the first-ever exploration of the cosmic helpers who have communicated with everyday people across cultures and throughout human history. Spirit guides take many forms, and in this book spirit guide medium Yamile Yemoonyah will introduce you to each of the seven types: angels, ancestors, nature spirits, star beings, animal spirits, ascended masters and deities.

Each has specific characteristics, gifts and challenges, and you'll learn the unique reasons your spirit guides are here to support you on your personal path. Featuring an extensive quiz to help you discover which types of spirit guide, or guides, you have, and practical advice on identifying and communicating with them, this refreshing and inclusive companion will help you to further your spiritual development, manifest your dreams and live your purpose.
ISBN: 9781788173766
Dimensions: 216mm x 135mm x 19mm
Weight: 345g
272 pages