Utterly Dark and the Tides of Time
Format:Paperback
Publisher:David Fickling Books
Published:7th Sep '23
£7.99
Available for immediate dispatch.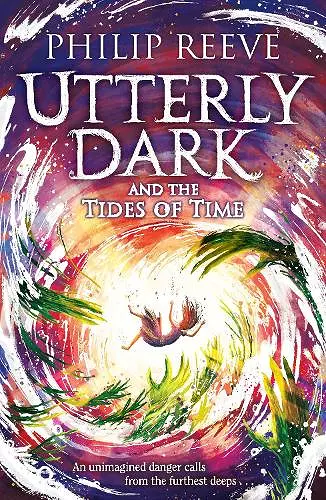 Bestselling, award-winning author Philip Reeve (Mortal Engines) returns with another spellbinding novel. As our heroine Utterly Dark slips through the magical tides of time, so you will become enchanted as the power of Philip's story flows through you.
Utterly Dark promised the sea she would return. And when she does, she learns the ocean is hiding more secrets than she could have ever imagined. About herself, about her past, about the possibility of travelling through time . . . Another stunning novel from the unique imagination of master storyteller Philip Reeve, about nature, magic, friendship and found family.
Philip Reeve is an exceptional writer . . . A dark and deep adventure encompassing peril and self-discovery that will carry you away on its tide * The Times Best Children's Books of 2021, praise for Utterly Dark and the Face of the Deep *
A superbly weird tale of wonder, peril, tragedy and the thin places between worlds * Guardian, praise for Utterly Dark and the Face of the Deep *
Reeve's story has the weft and warp of myth . . . a slow-burning, darkly involving read * Literary Review, praise for Utterly Dark and the Face of the Deep *
I was captivated by Utterly herself in this immersive coming-of-age narrative * Books for Keeps Books of the Year 2021, praise for Utterly Dark and the Face of the Deep *
Magnificent . . . this is magical storytelling * Jenny McLachlan, praise for Utterly Dark and the Face of the Deep *
Absolutely extraordinary writing, like Charles Dickens writing Ursula K Le Guin . . . I can't think of anyone who does worldbuilding the way Philip Reeve does * Ross Montgomery, praise for Utterly Dark and the Face of the Deep *
ISBN: 9781788452885
Dimensions: 198mm x 129mm x 23mm
Weight: 277g
288 pages