England and Eternity
A Book of Cricket
Format:Hardback
Publisher:Bloomsbury Publishing PLC
Published:13th Mar '25
£20.00
This title is due to be published on 13th March, and will be despatched as soon as possible.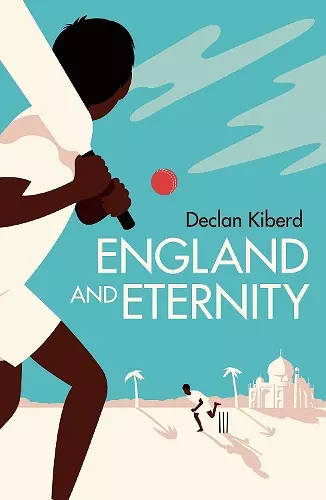 A teasing but affectionate study of the genius of the English people as seen from a postcolonial perspective – and of the game of cricket, which was one of their richest, strangest and most lasting gifts to the wider world.
A teasing but affectionate celebration of cricket through the ages, written by one of Ireland's greatest living critics.
Cricket is the strangest game. It features idealism, brutality, low comedy, high intelligence, luck and sheer bravery in equal measure – and often achieves the condition of art. Declan Kiberd's remarkable book is a celebration of cricket through the ages, and of the peculiarities of the people who love and play it. He evokes brilliantly what it is like to be 'out there' on the field of play. Although the modern game is rooted in the gentle rural England described by LP Hartley and George Orwell, it has in its more modern versions come to reflect the industrial power and intermittent violence of modern life.
England and Eternity
is a teasing but affectionate study of the genius of the English people as seen from a postcolonial perspective – and of the game which was one of their richest, oddest and most lasting gifts to the wider wo
PRAISE FOR DECLAN KIBERD: 'Kiberd's narrative is so engagingly written that he carries the reader along with him, especially in the literary analysis, which is executed with characteristic bravura and verve... Magisterial' TLS, on After Ireland. 'Blessedly jargon-free, easy to read and – like all of Kiberd's work – full of bravura cleverness' The Times, on Inventing Ireland. 'A critical study laced with wit, energy and unrelenting adroitness of discourse... A remarkable achievement' * New York Times, on Inventing Ireland *
ISBN: 9781788548182
Dimensions: unknown
Weight: unknown
288 pages