Star Wars Colouring Book Volume 1
Featuring a galaxy of iconic locations, favourite characters and more!
Format:Paperback
Publisher:Bonnier Books Ltd
Published:27th Apr '23
Should be back in stock very soon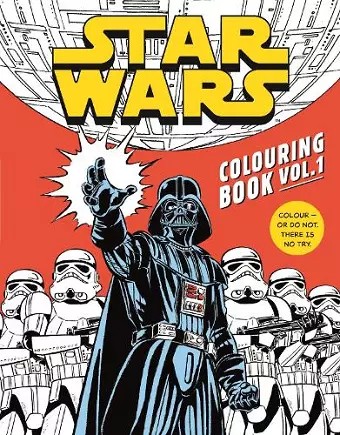 Iconic Star Wars line art for fans of all ages!
COLOUR - OR DO NOT. THERE IS NO TRY.

Feel the force and colour your way through a galaxy of iconic artwork from
Star Wars. From Ewoks on Endor to starships and stormtroopers, this colouring collection features comic covers, cartoon panels, detailed character art, intricate patterns and much more.

Fans of all ages will enjoy reliving key moments from all Star Wars films, with illustrations from Star Wars: A New Hope through to Star Wars: The Rise of Skywalker.

Add colour to iconic scenes such as the battle between Darth Vader and Obi-Wan Kenobi, Rey vs. Kylo Ren, and AT-AT walkers attacking the Rebel base on Hoth. Featuring heroes and villains alike, there's something for all fans to colour!

Coming soon: Star Wars: The Mandalorian Colouring Book.
ISBN: 9781800786059
Dimensions: 276mm x 217mm x 7mm
Weight: 325g
80 pages