Stay Woke, Kids!
Format:Hardback
Publisher:Canongate Books
Published:16th Sep '21
£9.99
Available to order, but very limited on stock - if we have issues obtaining a copy, we will let you know.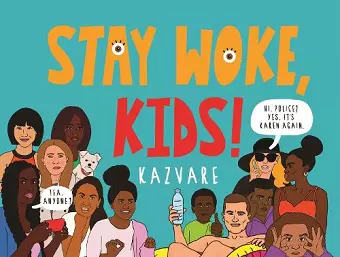 A searing and subversive collection of limericks covering topics from race to toxic masculinity, fully illustrated throughout
Are immigrants taking our jobs, or are they all slobs?
What does 'I'm colourblind' mean and why does it make no sense?
And just how can you spot a Karen from a mile away?

This illustrated collection of verse tackles these issues and more. This is a delightfully caustic and refreshing book that will have readers thinking deeply and laughing out loud.
Praise for Kazvare Knox: We've long been fans of London-based creative illustration lab Kazvare Made It for its sassy sketches and searing satire * * Grazia * *
ISBN: 9781838853556
Dimensions: 164mm x 219mm x 11mm
Weight: 285g
48 pages
Main