This is a special Signed Bookplate Edition, and has very limited quantity available
Wolfish Signed Bookplate Edition
The stories we tell about fear, ferocity and freedom
Format:Hardback
Publisher:Canongate Books
Published:2nd Mar '23
£16.99
Available for immediate dispatch.
This hardback is available in another edition too: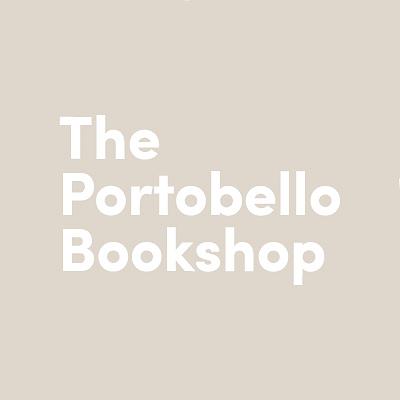 An original and probing debut work of nonfiction by a brilliant new writer, rooted in her years-long quest to study the cultural legacy of the wolf
A FINANCIAL TIMES NON-FICTION BOOK TO READ IN 2023
AMOST ANTICIPATED BOOK OF 2023 for TIME,VULTURE, LIT HUB, GOODREADS, RUMPUS, BUSTLE, READER'S DIGEST and more

Wolves abound through cultural folklore and through literature - vilified and venerated in equal measure. In Wolfish, Erica Berry examines these depictions, alongside her own research of the wolf for nearly a decade, to get to the heart of what our stories about the wolf reveal about our relationships with one another and ourselves: 'What does it mean to want to embody the same creature from which you are supposed to be running?'

The wolf is so often depicted as the male predator, preying on the vulnerable girl/woman who strays from the path; the she-wolf meanwhile depicts women who sit outside the accepted boundaries of feminine behaviour. Berry openly recounts her own uncomfortable and sometimes frightening experiences as a woman to try to understand how we navigate our fears when threat can seem constant.

Through it all, Berry finds new expressions for courage and survival: how to be a brave human and animal member of our fragile, often dangerous world.
Startling in its scope, covering everything from fairy tales to domestic violence. This book should be required reading * * LA Times * *
Singular . . . a book entirely its own * * TIME * *
Berry draws on a huge, rich depository of lupine literature. Wolfish is more than just an interesting exercise in cultural anthropology, though. The book's most obvious ancestor is Helen Macdonald's megahit of 2014, H Is for Hawk; it has that same intellectual range and a prose style that pushes [. . .] towards the poetic * * Sunday Times * *
Terror propels Erica Berry's exhilarating book . . . No matter where Berry weaves, she sniffs out fascinating insights. And she writes about it in clear, beautiful language * * Washington Post * *
I devoured every startling, lyrical, haunting, yet all-too-familiar page of Wolfish. Such a stunning achievement, it left me feeling like one of the pack -- ELIZABETH RUSH, author of RISING, a finalist for the Pulitzer Prize
An exhilarating book - intricate, thoughtful, and thick with connections -- MEGHA MAJUMDAR, New York Times bestselling author of A BURNING
Berry's braided approach renders Wolfish both a vulnerable self-investigation and a wide-ranging exploration of fear - and, ultimately, an antidote to it. She makes a stirring case for walking alongside the symbolic wolf * * Atlantic * *
Ferocious and beautiful . . . The most powerful theme that runs through Wolfish is human fear, and here Berry's vulnerability and strength is displayed in poignant detail * * Minneapolis Star Tribune * *
Erica Berry's Wolfish is a marvel: a beautiful piece of work as wide-ranging as it is precise. Berry's keen eye and fresh, startling prose are not only an excellent guide to nature and the world around us, but also to what our reactions to the landscape tell us about ourselves, what we fear and who we might become. You won't want to miss this -- V. V. GANESHANANTHAN, author of LOVE MARRIAGE, longlisted for the Women's Prize
Wolfish's explorations of predators and prey in the natural world and in the man-made world defies easy categorization. The way Berry weaves an ecological adventure story about OR-7,a wolf that makes a record-breaking journey away from its Oregon pack, with tales from her own coming-of-age, asks readers to reconsider their relationships with fear and the creatures who cause it * * Harper's Bazaar * *
Powerful . . . delivered with an unflinching and vulnerable honesty. Berry is just as adept conveying the pangs of heartache and homesickness as she is the tightening walls of anxiety and the shadows of surveillance. As she slowly unravels humans' misplaced fear of wolves, she makes a compelling argument for coexistence between species, creating a necessary environmental memoir: that which acknowledges fear in its ongoing pursuit of hope * * Vulture * *
Kaleidoscopic . . . [A] lyrical inquiry, Erica simultaneously details her own coming-of-age as she moves away from home and wrestles with inherited beliefs about fear, danger, femininity, and the body * * Rumpus * *
Elegant and elegiac, Wolfish asks how we live alongside, and honour, both the wilds we do such harm to and the fears that run wild within us. Erica Berry beautifully weaves literature, science, philosophy, history, and her own memories to deconstruct millenia of myth-making around wolves, urging a return to something even more powerful than the tales we've spun: untangling the creature from our fear, to better understand both it and ourselves. This is a book composed of what humanity has made, yes, but above all it's a gorgeous reminder that we, too, are part of nature -- ALEX MARZANO-LESNEVICH, author of THE FACT OF A BODY
Comparisons to Helen Macdonald's H Is for Hawk are a fine starting point, but Wolfish leans wilder and more primal * * Philadelphia Inquirer * *
The space between humans and wolves is filled with stories, from fairy tales to family histories to our own fears and desires. With courage and insight, Erica Berry illuminates this tangled territory, inviting us to explore it for ourselves -- MICHELLE NIJHUIS, author of BELOVED BEASTS
Wolfish starts with a single wolf and spirals through nuanced investigations of fear, gender, violence and story. A gorgeous achievement -- BLAIR BRAVERMAN, author of WELCOME TO THE GODDAMN ICE CUBE
Insightful and gorgeously written, Wolfish shows us that stories we tell about predators and prey are always about more than they seem. This exploration of violence and vulnerability never stopped surprising me -- RACHEL MONROE, author of SAVAGE APPETITES
I can't stop talking about Erica Berry's debut Wolfish - it is a passionate and personal portrayal of the wildness in the world and in ourselves. This is a fierce book and an important one. With compelling and lyrical prose that reveals a depth of knowledge and research, Berry looks not just at wolves but the wolf nature in all of us and around us - asking us important questions about fear and identity and our relationship to the natural world. She spins out connections between the natural world and the self that are both important investigations and insightful revelations. Wolfish is a triumph of a debut - cementing Berry as an important new voice -- LYZ LENZ, author of BELABORED and GOD LAND
Part nature essays, part cultural symbolism analysis, Wolfish is captivating all the way through, exploring fear, myth, meaning, and our relationship to nature * * Bustle * *
Enticing . . . There's a lot to unpack here, but the deft storytelling makes for a sensitive, satisfying read * * Reader's Digest * *
Berry's path of inquiry is a deeply personal one. This unorthodox approach allows for the complexity of both Berry's personal journey and the wolf's status as a rich cultural avatar . . . [she] is a skillful guide, highlighting the wolf's influence on everything from creation myths to viral memes and from government policies to proverbs * * Scientific American * *
Berry writes with a strong sense of assurance, suspense and wit, balancing her personal experiences, the peregrinations of OR-7 and the history of humankind's fraught relationships with wolves * * High Country News * *
A book unlike any other . . . A surprising and powerful read * * Debutiful * *
Erica Berry's debut book, Wolfish, uses the fairy tale to trace back gendered ideologies and fearmongering tactics as old as time. She collages her own experiences with potential male predators - you might call them wolves - and lupine tales both reported and fictional to probe intriguingly at the nuance of weighing anxieties against true fears * * Portland Monthly * *
ISBN: 9781838854591-SB
Dimensions: 220mm x 144mm x 38mm
Weight: 539g
432 pages
Main